Interfaith has some amazing programs available to assist with paying for food, bills and rent, finding housing or employment, and growing personal skills! If you or someone you know is in need of some support this season, please reach out to Laramie Interfaith via phone or stop by their location:
Address: 712 E Canby St, Laramie, WY 82072
LIEAP Program–The Low Income Energy Assistance Program (LIEAP) is an energyassistance program that assists households with winter heating bills. LIEAP also assists with energy-related emergencies, such as utility shut-offs, deposits, and heat losses due to broken furnaces. LIEAP eligibility is based on household size, total pre-tax household income, and heating fuel type (natural gas, electric, propane, heating oil, coal, wood, pellets). When approved for LIEAP, you may also be approved for the Weatherization Assistance Program (WAP). WAP helps qualified individuals and families reduce their home heating costs by making their homes more energy efficient. Laramie Interfaith can assist clients with completing and submitting the application.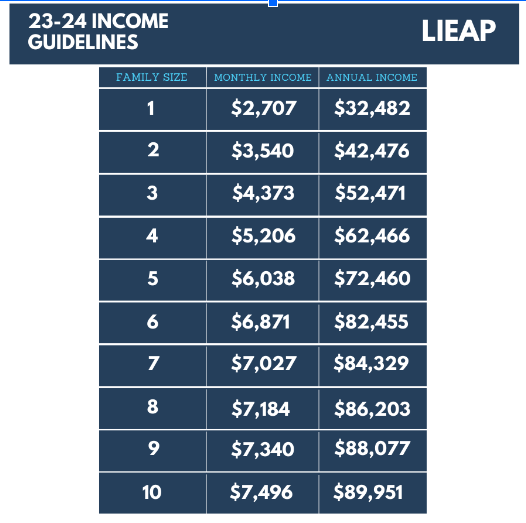 Intensive Case Management Program– ICM supports a limited number of qualified individuals and/or families with rental assistance. Those accepted into the program commit to a series of obligations receiving dedicated case management. This includes, among other things, efforts to secure and sustain housing, employment, improvement of life skills, addressing individual needs, fostering social skills and community relations, and establishing goals to enhance overall quality of life.
Food Pantry- The Food Pantry offers non-perishable food and hygiene items. No documentation is needed, but households must complete the Link2Feed intake form. The Emergency Food
AssistanceProgram(TEFAP)provides foodassistance tolow income households. The Commodity Supplemental FoodProgram(CSFP) works to improve the health oflow income persons at least 60 years of age.
If you are interested in lending a helping hand, check out their Christmas Basket! Sign-ups are open and the deadline to sign up is Monday, Dec. 11. Baskets will be distributed at the Laramie Interfaith pantry starting Dec. 18.
Click here to sign up: https://forms.office.com/r/ZDsWE6Y7ns